A New Record of 45% Increase on Exhibit Acreage And Exhibitor Quantity Ensure The No.1 Place In South China
——Shenzhen International Small Motor , Magnetic Material ,Electromagnetic Wire, Coil Winding Exhibition Receive A Great Success
On 20th , July 2012 , The 10th Shenzhen International Small Motor , Magnetic Material And Electromagnetic Wire , Coil Winding Exhibition rang down the curtain in Shenzhen C&E center . During the 3 days' exhibition , we won great support and participation of insiders . This year the exhibition make a new record on both scale and exhibitors quantity , which ensure the No. 1 place in South China . The acreage of exhibition reach 8,000 ㎡ which make a 45% increase than last exhibition . The quantity of exhibitors is more than 300 ,which make a 51% increase than last exhibition .
Under the meticulous care of the host , Wise Exhibition (Guangdong) Co., Ltd and The Micromotor Branch Association of China Electrical Equipment Industrial Association , the exhibition keep developing and win great support of professional associations , media and enterprises . Now it has become the largest professional exhibition in South China . Exhibitors come from all kinds of area of electrical motor , magnetic material , electromagnetic wire and coil winding . It provides exhibitors and buyers with a stage of import and export trade , enterprise brand display , new product and new technology release , which make it an annual party in this industry .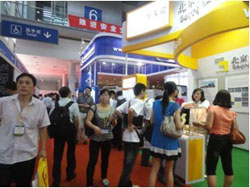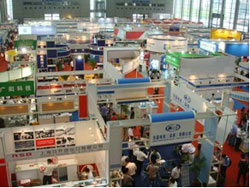 According to authoritative data , this exhibition attract 10027 professional visitors and total 12015 visitors , among them 15% are oversea visitors which is a great increase than last year , and this show us the increasing influence in international market . Many famous enterprises took an active part in the exhibition , such as DONG CHANG ELECTRIC MOTOR (SHEN ZHEN)CO.,LTD , Shenzhen Topband Co., ltd , Changzhou Leshi Leili Motor Co., Ltd , OZMA CNC EQUIPMENT CO.,LTD HANGZHOU , Advanced Technology & Materials Co., Ltd. (AT&M) , CHENGDU GALAXY MAGNETS CO.,LTD , ZHEJIANG INNUOVO MAGNETICS CO., LTD. , Chinalco Guangxi Nonferrous Jinyuan Rare Earth Co., Ltd , Tianhe Advanced Tech Magnet Co.,Ltd. , ZHEJIANG KAIVEN MAGNET CO.,LTD etc . Their participation indicate the improvement of enterprise quality and the exhibition forward to a new stage.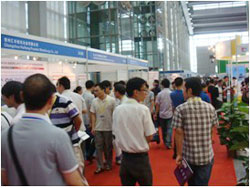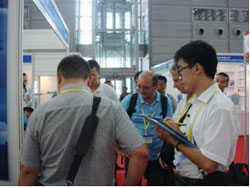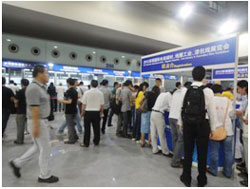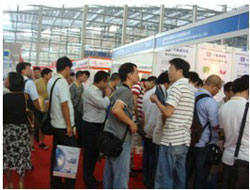 The exhibition is divide into three parts such as small motor , winding equipment of electrical motor , magnetic material and equipment , enameled wire and insulating material . Clear division and guide provide visitors with further convenience .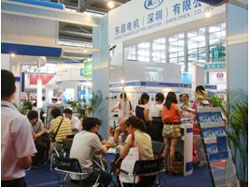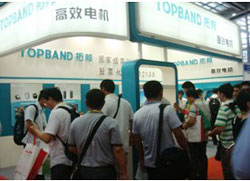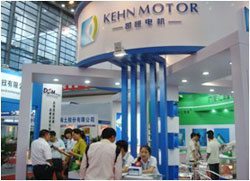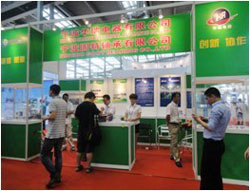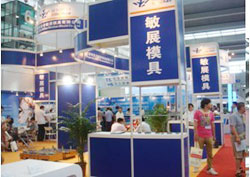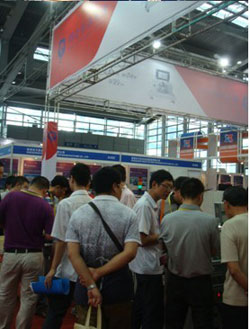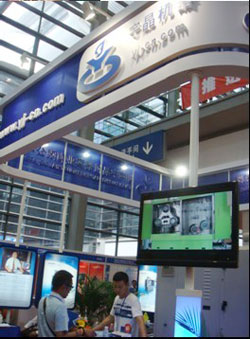 In order to enrich the exhibition and provide attendees with more communicate opportunities , the organizer held the "2012 Shenzhen International Small Motor And Permanent Magnetic Material Industrial Chain Summit Forum". The forum start in the afternoon of July 18th and 19th with total 600 attendees and some famous experts such as Dr . Wang Xiaoyuan from Tianjin University School of Electrical Engineering & Automation , Guangzhao Luo from Northwestern Polytechnical University , Long Jiang from A&T , GuoFa Zhao from Zhenjiang Kaiven Magnet Co., Ltd and Sen Zheng from Asia NeFeB Association . The forum has achieved active response and praise of distinguished guests and attendees , the atmosphere is wonderful .
This exhibition received a remarkable effect , many exhibitors has placed order on the spot and made a deep communication with potential clients . At the same time , most of them have reserved the booth of next exhibition . It's believed that the 11th exhibition will received a greater success with support and participation of enterprises and the hardwork of organizer . The organizer will continue aiming for creating the largest professional exhibition of South China . Let's expect a new brilliance of "Shenzhen International Small Motor , Magnetic Material , Electromagnetic wire And Coil Winding Exhibition "